About Drummer Talk
The Internet's longest running drumming podcast!
Drummer Talk is a weekly, educationally-focused podcast devoted to drums,  drumming, drum technology, and other percussion-related topics. Features news, interviews, and other guests.

Drummer Talk started out as a simple weekly podcast devoted to drums, percussion, news, technology, and other drumming topics. Part education, part editorial, part morning-drive radio, the Drummer Talk podcast is really nothing more than a few drummers getting together and chatting about drums. 
DrummerTalk.org is an extension of the podcast and is a drumming resource to the greater percussion community where it features news, reviews, interviews, videos, and other cool drum stuff collected from around the web! Let DrummerTalk.org serve as the curator for your drumming interests.
Hosted by educator and Orlando drummer, Dave Kropf since 2005.
About Dave Kropf
A versatile and well-rounded composer, percussionist, and clinician, Dave has performed and taught around the U.S. and Europe. His musicianship on drums, vibraphone, and blues harp has placed him in projects including work with Vicky Beeching, Aaron Strumpel, Marty Parks, Lillenas Publishing, and Ardent Studios. His expertise ranges from drumset to drumline; classical percussion to world music; and orchestral to to electronic music production.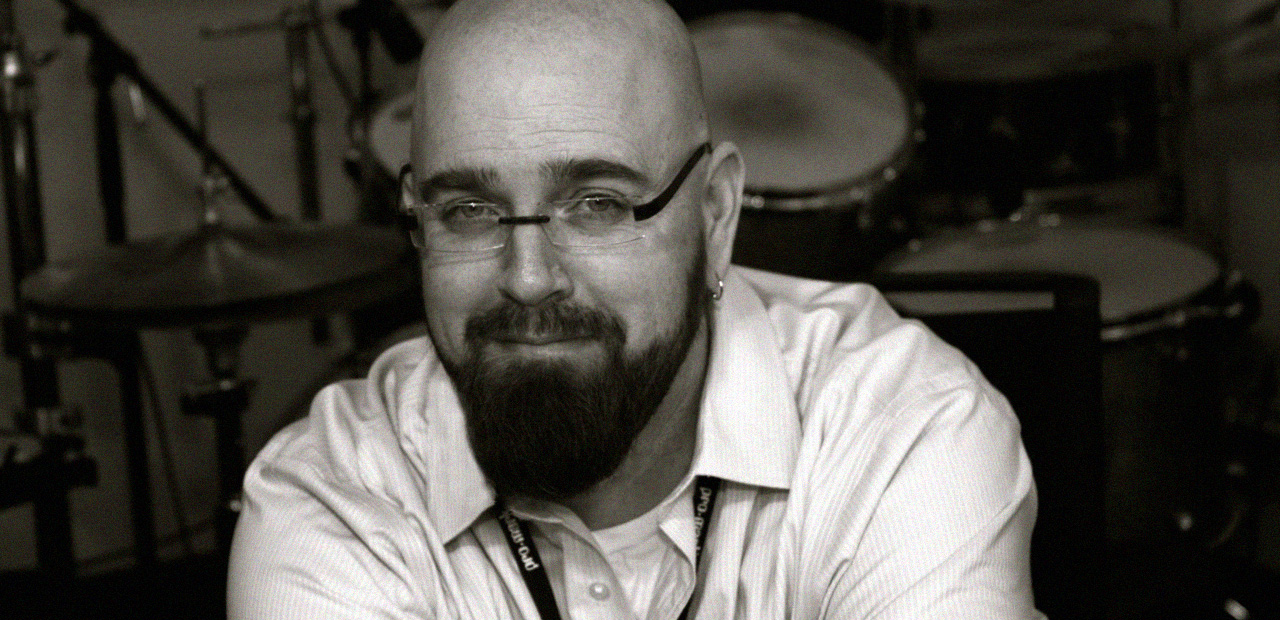 Dave has 18 years of private lesson teaching experience as well as 12 years teaching at the collegiate level.
He holds a Bachelor of music from the University of Memphis in Music History and a Masters in Music from the University of Memphis in Jazz Performance (Drum Set).  From 2002-2012 he was Music Department Chair and Percussion Division Head for Visible Music College in Memphis, TN.  Currently, he is the course director for Music Composition Programming at Full Sail University in Orlando, FL where he focuses on beat construction as applied to hip-hop, electronic, and other popular music styles.
Member ASCAP and the Percussive Arts Society