Welcome to Drummer Talk #170 where we talk about some of our best and worst gig experiences!  In news, we talk about yet another drummer with his own coffee, the K Zildjian scholarship, DW's new airlift system, and we pay tribute to the late, great Levon Helm.  Did we mention that Jeff Bowders is the drummer of the week?!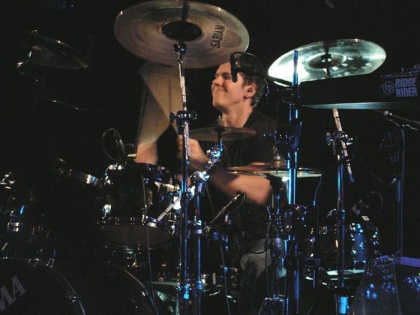 News
Drummer of the week, Jeff Bowders
Born in 1976 and his favorite movie is "Rocky", www.jeffbowders.com
He has played for people like Rebecca St. James, Ginny Owens, Fusebox, Chris Tomlin, and Paul Colman Trio. Jeff is currently Paul Gilbert's drummer and an instructor at Musicians Institute. Recently came out with an album entitled The Pilgrimage of Thingamuhjig, featuring his drumming.

Drummer Talk 04/27/2012 - The best of times, the worst of times (#170)
[ 1:22:27 ]
Play in Popup
|
Download